2016
2016.03.31.
Beautiful, cool design lensmeter comes with new UV , PD transmittance measurement functions.
Degital Lensmeter DL-1000.
---
Hi-Speed UV measurement
---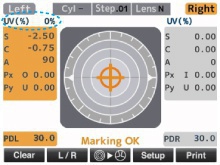 Measurements of lens power and UV are performed simultaneously.
The results are displayed right away.
---
"Dual Nose Pad" PD measurement
---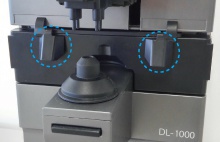 With our unique "Dual Nose Pad" the PD measurement is much quicker and easier.
Higher work efficiency on left and right lens measurement.
---