2020
2020.12.24.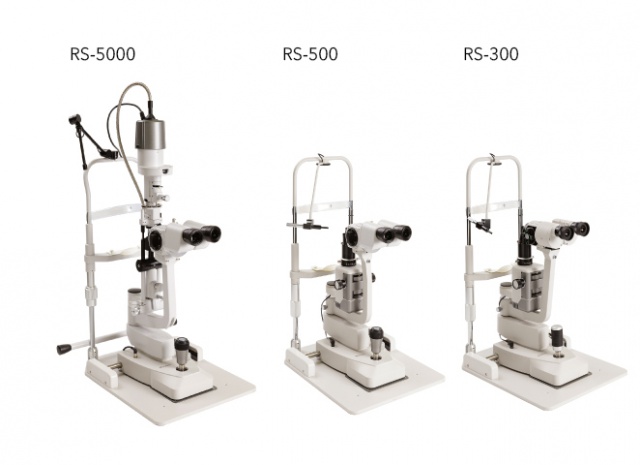 ---
The new Rexxam slit lamp RS series have high quality optics with versatile functionalities and are easy to use. The series consists of three models; RS-5000, RS-500 and RS-300.
Drastic improvements were applied to the device in order to achieve comfortable and smooth operation by newly designed joystick and ergonomic base design that ensures solid movement to the various desired positions. The newly designed main and background illumination control dials are designed to be easily and intuitively used with one hand. From the wide range of LEDs, we have chosen the LED which is closest to the conventional halogen light colour temperature.
RS-5000 and the RS-500 integrate seamlessly with Rexxam's dedicated digital camera DCS-700 (optional accessory) for outstanding digital imaging possibilities with a press of the joystick button.
---